Get started
Welcome to PassFort! These quick guides will help you successfully onboard new customers and monitor their risk to your company.
What is PassFort?
PassFort is a single, online platform to manage compliance and financial crime across every customer lifecycle. It's used by governance, risk, and compliance professionals.
With PassFort, it's easy to handle any exceptions and manual work so you can approve and reject product applications quickly and easily.
How does it work?
For every individual or company that applies to your product, a profile is created in the PassFort portal.
This provides a place to manage the applicant's product applications.
You can see outstanding due diligence tasks for the applications, run checks, and collect documents from the applicant.
When you've finished due diligence, you can approve or reject applications directly from the portal.
Log in
To get started, go to https://identity.passfort.com/login.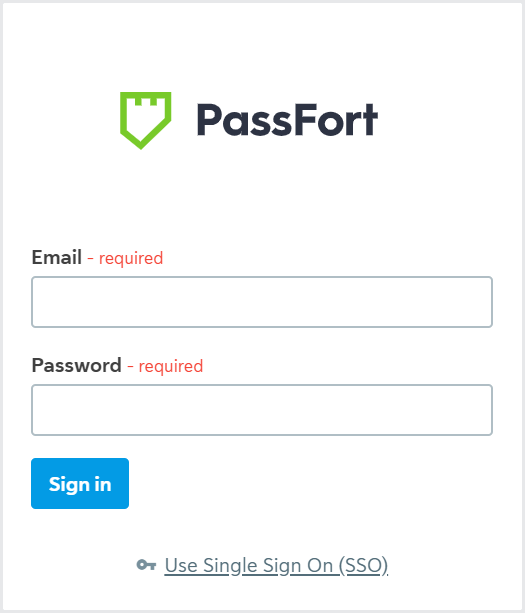 Enter your username and password, then click Sign in.
Or, to sign in with your company credentials, click Use Single Sign On.
If you don't know your password, contact your account administrator. They can provide you with a temporary password so you can log in and reset it.
Find a profile
When you log in to the portal, you'll see all profiles for applicants.

There are three ways to find the profiles that matter to you:
Use the search bar at the top to find a specific profile.
Apply one of the standard views to see all customers who have applications in review or who are being monitored.
Apply filtering options to find profiles assigned to you, see applications with a specific status or risk level, and more.
Any filtering options you apply will remain, even if you navigate to a different tab, open PassFort in a new window in your browser, or log out and log back in.
If the profile doesn't exist yet, you can create it by clicking the New profile button. You can also add a new application to an existing profile by following these steps: Click the profile name, go to Applications overview, and click New product application.
Manage the profile's product applications
On a profile, you can:
See who the applicant is.
Find out the current risk level and status of their applications.
Run checks, collect documents, and complete any open tasks.
Approve/reject their applications.
Learn how to manage applications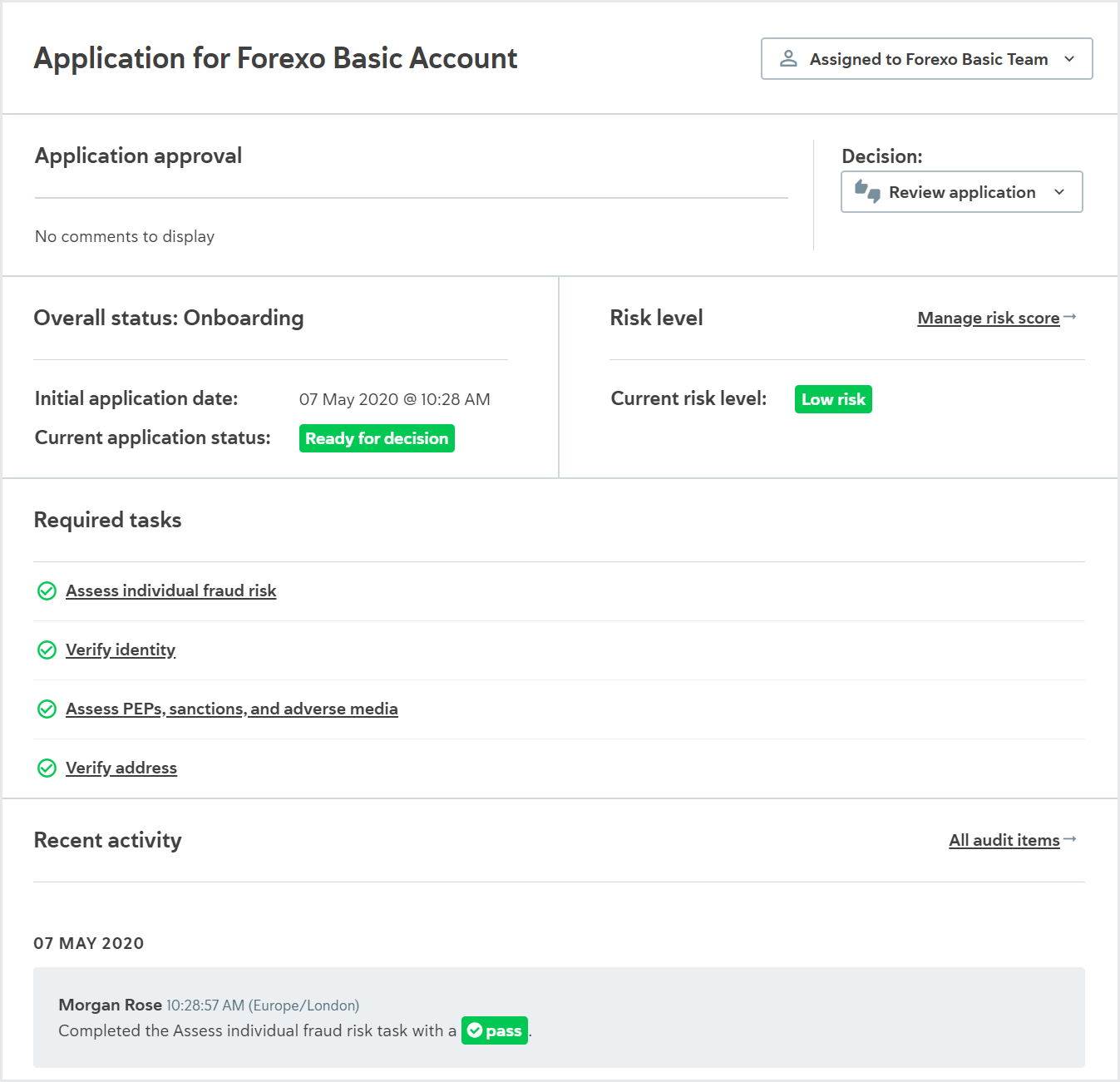 If a profile has any applications that require your attention, you'll be notified by email or in PassFort, according to your
notification settings
.
Looking for support?
Contact your account administrator to learn more about your smart policy (for example, why applications are being approved or rejected automatically).
If you think you found a bug, contact our Support team. You can reach us by email at support@passfort.com. Or use the live chat in the portal by clicking the Contact Support icon.

For any sales questions, please contact our Sales team at sales@passfort.com.
---
---