How are company associates onboarded?
As part of a product application, you may want to onboard a company's associates, like officers, shareholders, trustees, or authorised persons.
Use an associates verification list to verify and approve associates.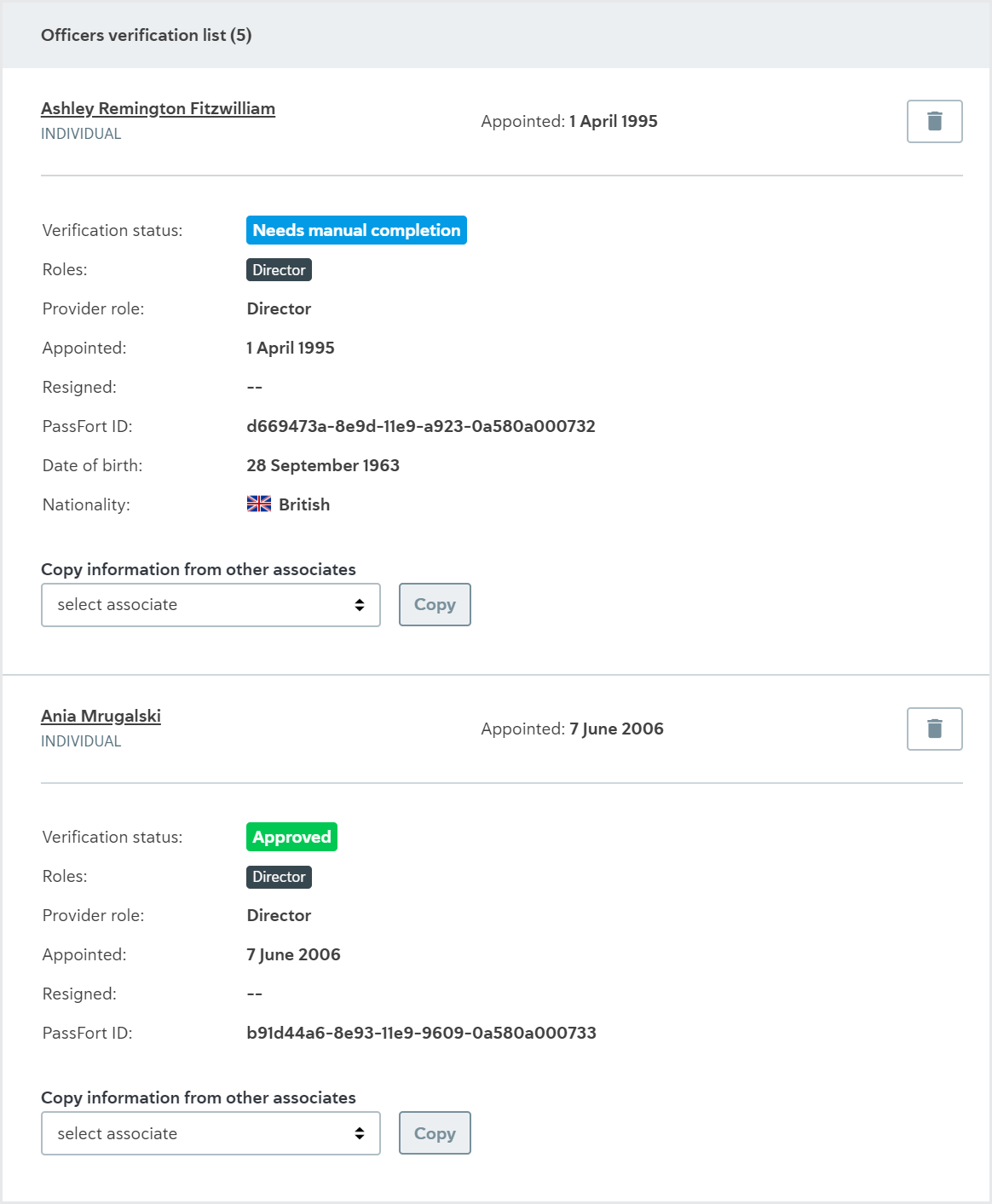 There are 4 tasks with associates verification lists:
When one of the tasks above is added to an application:
Initially the task's verification list is empty. Associates can be added to the verification list manually. The Identify officers, Identify shareholders, and Identify trustees tasks can also be configured so associates are added automatically.
Every time an associate is added to the verification list, a profile is created for that associate. On the associate's profile, the associate's due diligence tasks are passed/failed and the associate is approved/rejected.
The task is passed/failed. You can configure the task to pass automatically when a specified number of associates are approved.
To learn more about the steps above, see Add, review, and approve company associates.
Once associates are onboarded, they're monitored for any changes that mean they are no longer approved for the application (e.g. a new PEPs match is found). Learn what changes are monitored.
If a change is found on an associate's profile, the task with the verification list becomes incomplete and the application goes into review. Learn what happens to applications in review.
Tasks with verification lists can always be passed manually, even if there are associates on the verification list who are not approved.
---
---